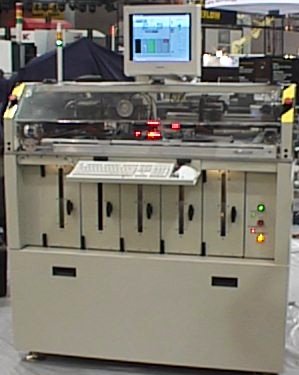 TRV-2000 Tray-to-Tray and Tray-to-Tape
Inspection System
An ultra high speed tray-to-tray/tray-to-tape component inspection system suitable for gull-wing, BGA and CSP packages.

The TRV-2000 is a state-of- the-art system designed to perform high speed inspection of components handled in JEDEC trays; tape and reel output is optional.

Key features include:
• Handles gull-wing, CSP and BGA packages.
• Performs 3D lead, mark and pin 1 inspection at up to 5,000 UPH
with a single vision station and 10,000 UPH with dual vision stations.
• Empties and fills trays a complete row at a time to insure that parts
are always available for inspection.
• Incorporates a walking beam concept for maximum throughput at
the vision station.
• Quick and easy tray loading and unloading at an optimal height.
• Fast system changeover for different packages.
• All doors and access panels are fully interlocked for safety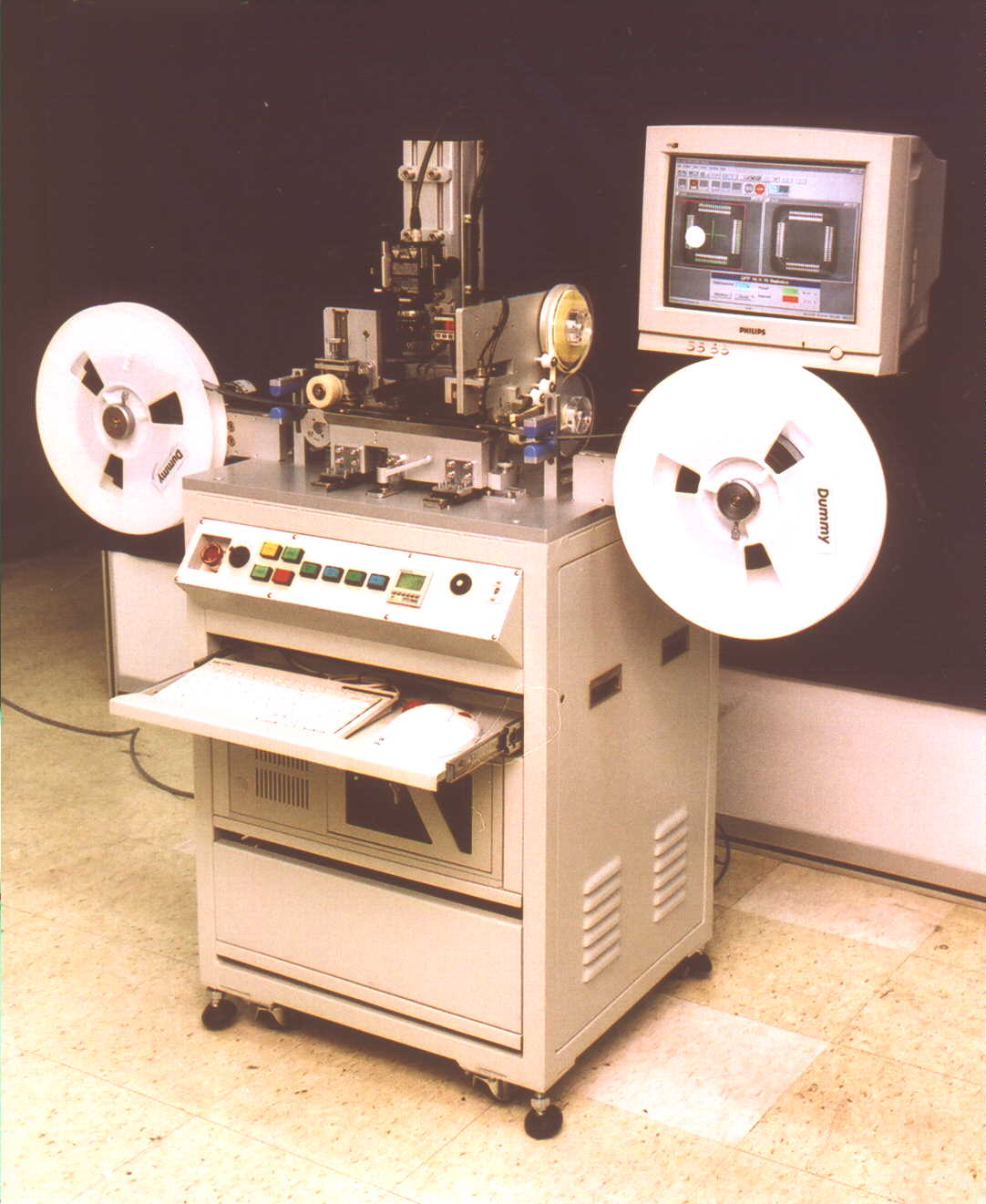 ATV-2000 In-Tape (Post-Seal) Inspection System

High-speed in-tape (post-seal) component lead, mark and orientation inspection system for two- and four-sided gull wing devices with seal quality check assures no damaged or wrong parts.

The ATV-2000 is a state-of- the-art system designed to perform a complete 2D inspection of gull wing components THROUGH sealed cover tape while simultaneously making measurements to asses seal quality.

Key features include:
• Inspects most two and four-sided gull-wing packages, even if the
lead configuration is not symmetric.
• Performs 2D lead, mark and pin 1 inspection at up to 20,000 UPH
with 100% yield.
• Checks for cover tape seal integrity.
• Parts count is verified using a sensor and dedicated counter.
• Multiple axis light source works with both laser and ink marks.
• Vision rejects can be marked either automatically or only after
operator intervention.
• Quick and easy tape loading and lead, mark and pin 1 training
process.
• Fast changeover for different packages.